Every year on the 1st of November we say good-bye to our last guests of the season leaving Sweet Willy to his own thoughts & company for the winter.  We turn off the heat, lights, & drain the water lines putting Sweet Willy into hibernation until spring.
So what do we do at Dog Bark Park in the five months before our next guests begin to arrive in April?  Here's a partial list:
1.  Focus 100% of our time on making & fulfilling wooden dog carvings for the rush of holiday orders.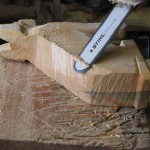 2.  Final fall yard & outside work.  We try to do this on some of those last beautiful fall days which are so difficult to anticipate.  Typically the last tasks are done in the wind, rain or snow!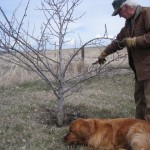 3.  Deep cleaning Sweet Willy's interior to get him spruced up for next season's guests.  I discovered an environmentally friendly cleaning recipe that actually works wonders on restoring fiberglass tubs & showers to original luster while also removing hard water stains & soap scum.  It's easy on the hands, too.  It uses lemon juice, vinegar, baking soda and dish soap.  I use a lighter version of this recipe for everyday all surface cleaning as well.  Happy to share the recipe with you.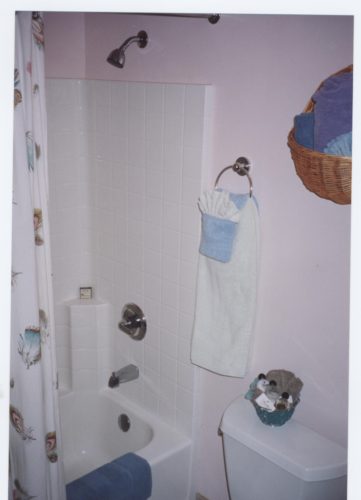 Tub/Shower Cleaner (also removes hard water stains)
Fill half spray bottle with white vinegar
Add ¼ cup lemon juice
Add ¼ cup baking soda (optional, helpful on heavy scum)
Fill most of the rest of the bottle with dish soap (any variety)
Shake to mix.
Spray on liberally. Let stand 30 minutes.
Scrub away grime. Rinse and dry.
4.  Rest, read, review, and ready for the new season.  After the holidays are over we operate on a more relaxed schedule in the carving studio, sometimes working on experimental pieces and other times building inventory of dog carvings for the busy summer season ahead.  Other days we enjoy time away to travel, daydream or play & work in the kitchen or in the snow.  Sure was an abundance of snow here this winter.  It began in December and lasted until two weeks ago.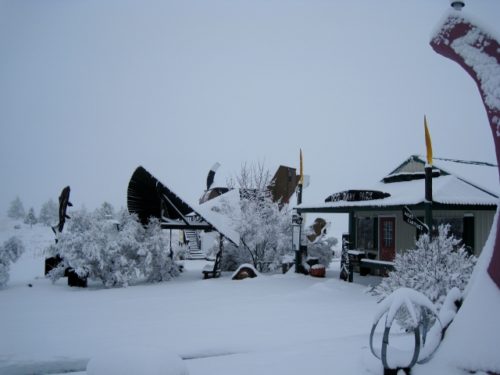 By late March we finish clearing our giant office desk of backlogged administrative and planning tasks to be ready for the next season's pile-ups when people become far more important to us than paper.